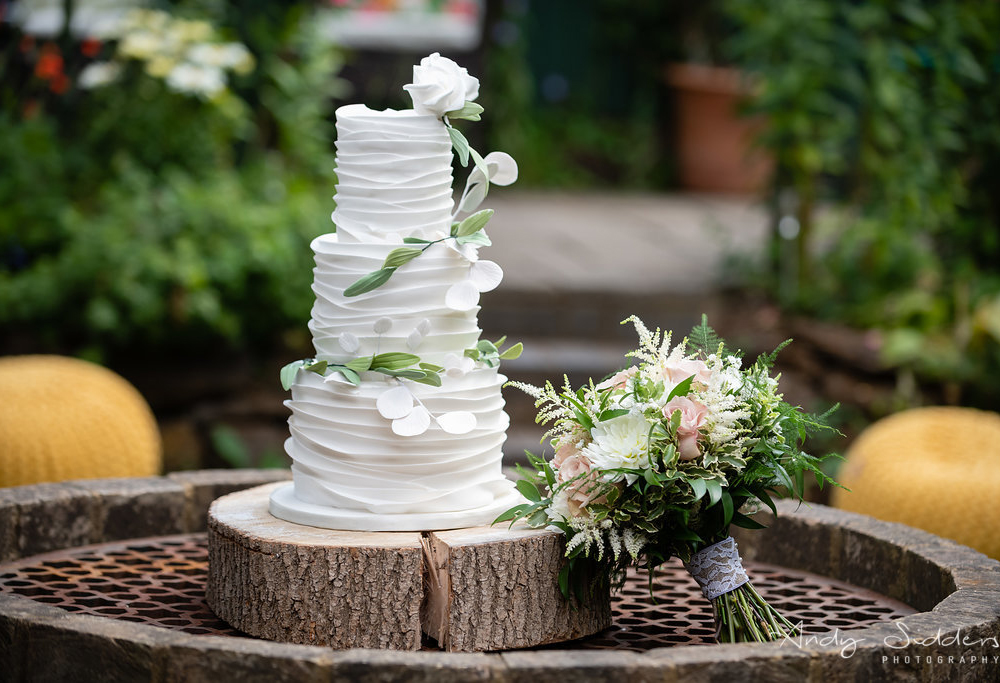 Cake floral decoration
Real flowers add a finishing touch to a wedding cake.
Care must be taken when decorating cakes with real flowers because florist flowers are not certified as food safe and should not be placed directly on the cake. Please contact us for more information.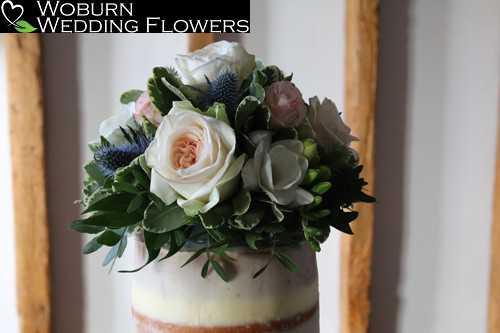 Rustic garden style cake topper for a naked cake at the Milling Barn.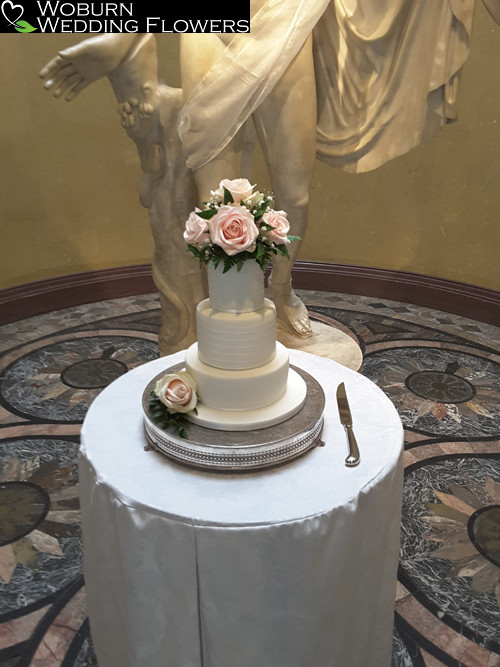 Classic blush rose cake topper in front of Apollo at Woburn Sculpture Galley.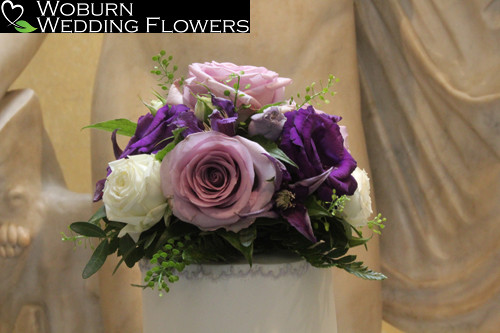 Lilac and white Rose cake topper.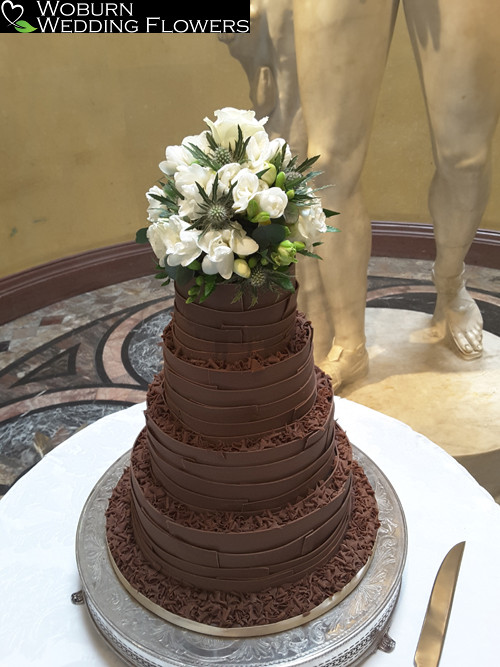 Freesia, Rose and Thistle cake topper at Woburn Sculpture Gallery.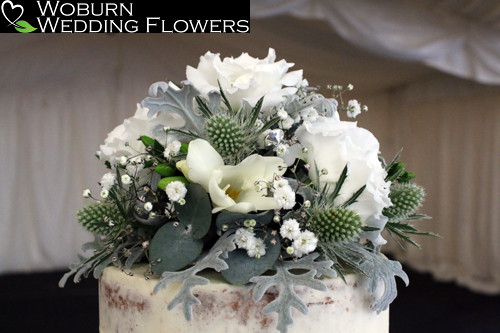 Winter wedding textured cake topper.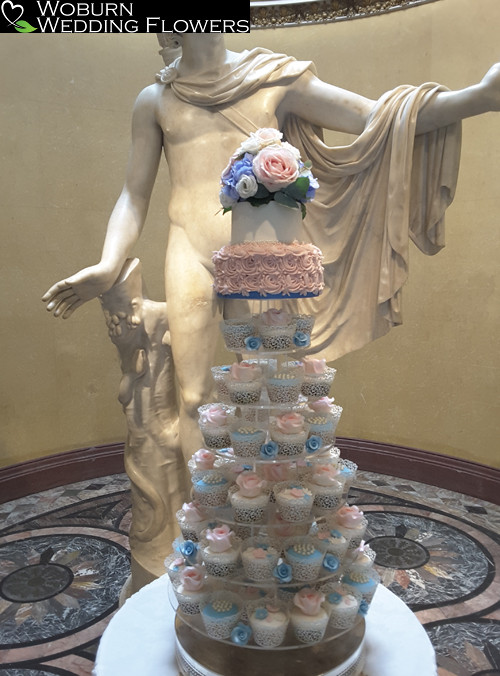 Pink and blue cutting cake topper.