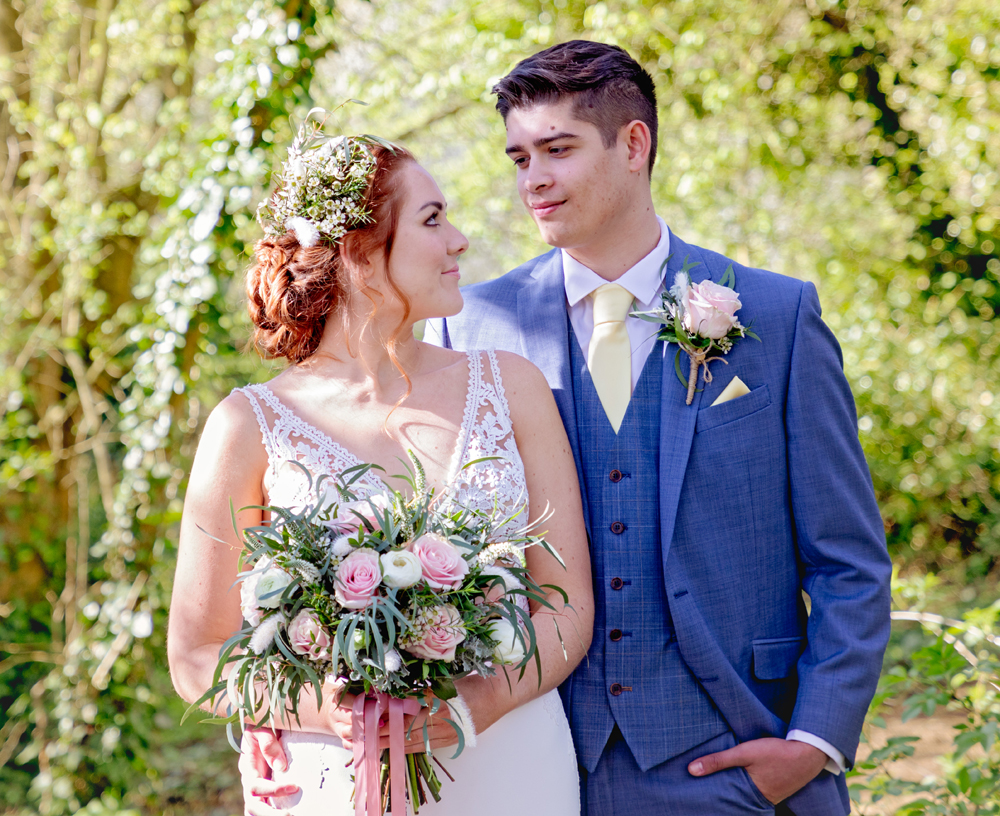 Bridal bouquets
Our wedding bouquets pictures of stylish bouquet ideas include a carmen rose wedding bouquet, hand tied bridal bouquets, shower bouquets, David Austin Rose bouquets, sweet pea bouquets, Lilly of the Valley, thistle bouquets, lilly wedding bouquets, hydrangea and rose wedding bouquets and a flower garland.
All of the wedding bouquets pictured here have been created by us to to meet a bride's requirements. During our wedding consultations we discuss bouquet styles, flower arrangement styles and flower varieties and colours to create the perfect bouquet for any venue or ceremony.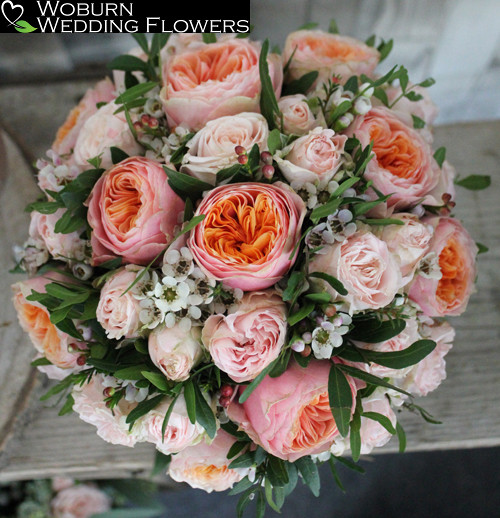 Just Roses.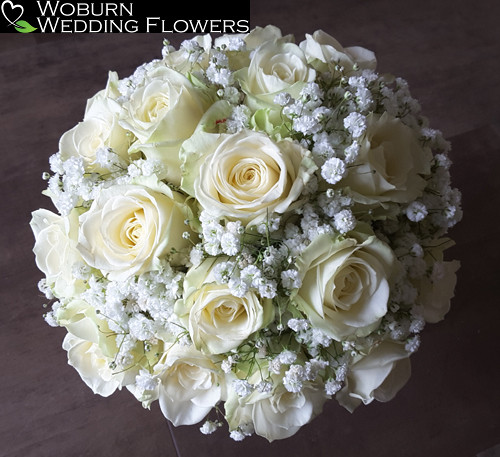 Classic Rose and Gypsophillia bouquet.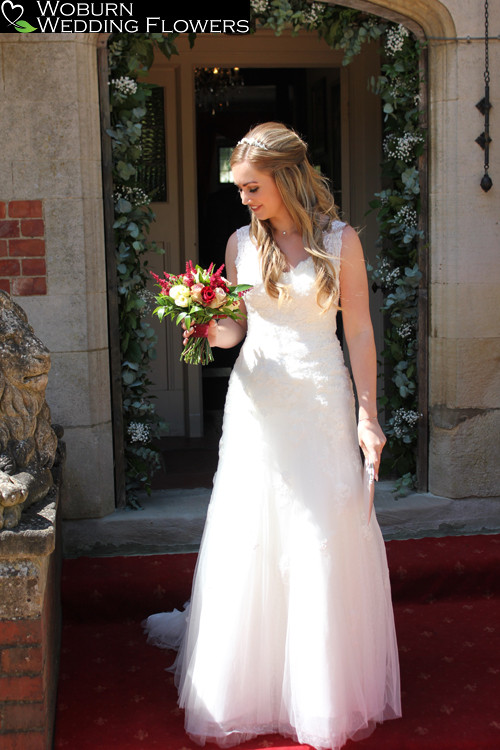 Delicate hand tied bouquet outside the main entrance to Plum Park Manor.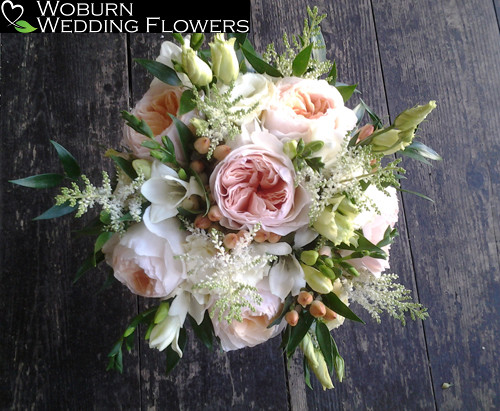 Freesia and David Austin Rose hand tied.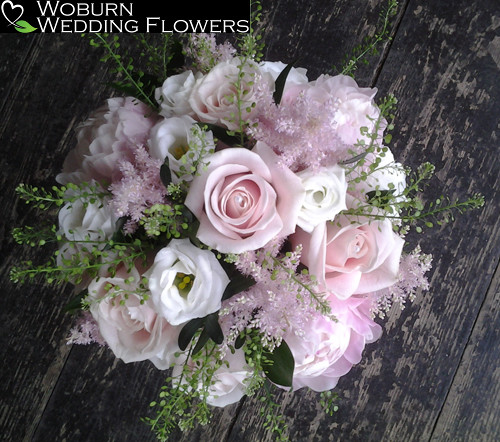 Rose, Lizzianthus and Thalaspi bouquet.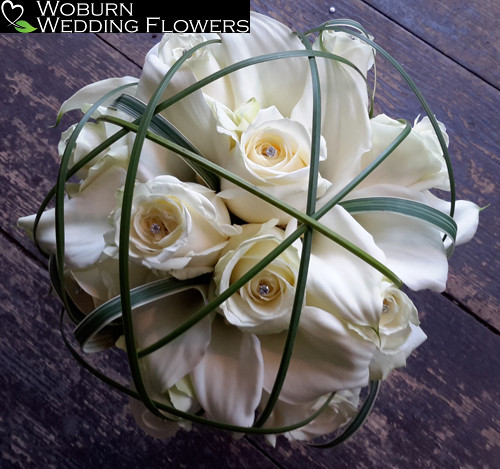 Rose, Calla Lilly and steel Grass.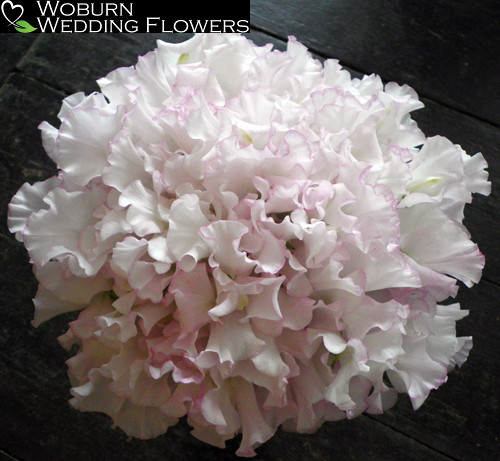 Fragrant sweet pea bouquet.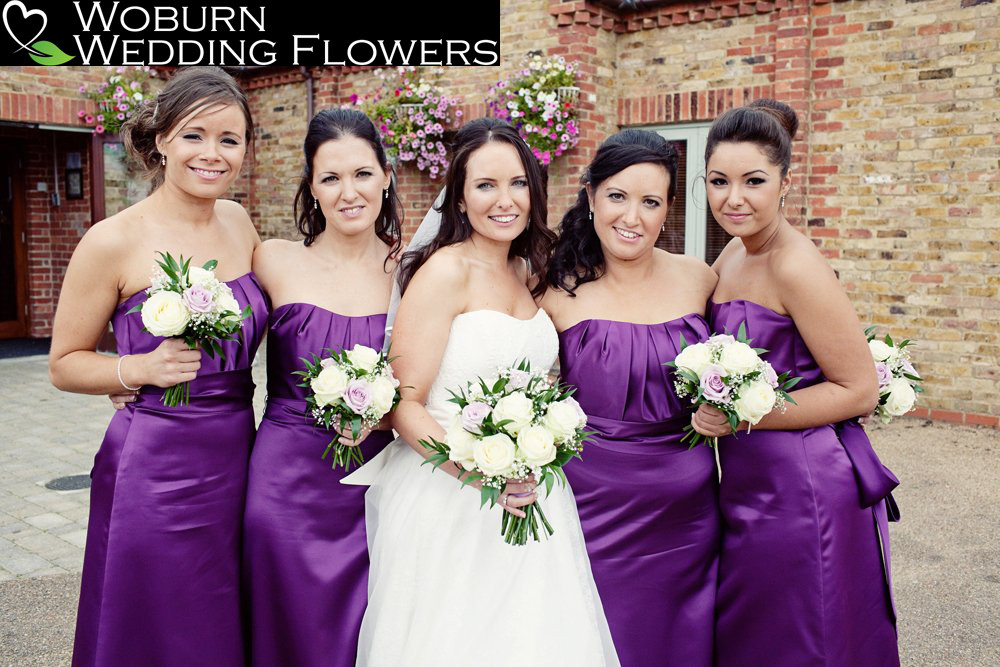 Pastel Rose bouquets to complement a rich colour scheme pictured outside Eversholt village hall.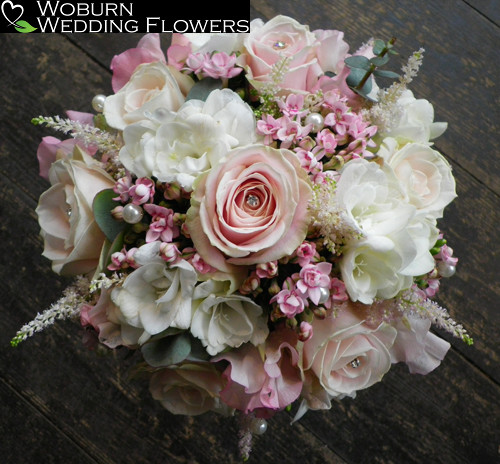 Rose and Freesia hand tied.
Rose and Freesia hand tied.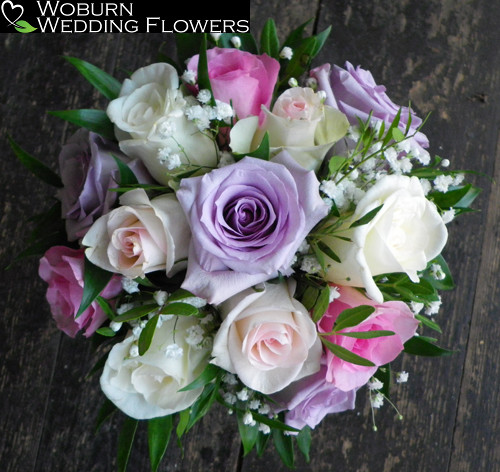 Mixed Rose and Gypsophillia bouquet.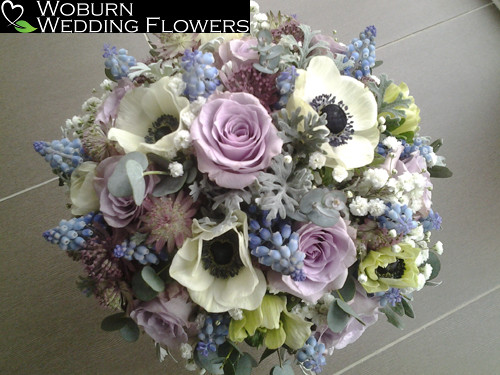 Rose, Astrantia, Anenome and Muscari bouquet.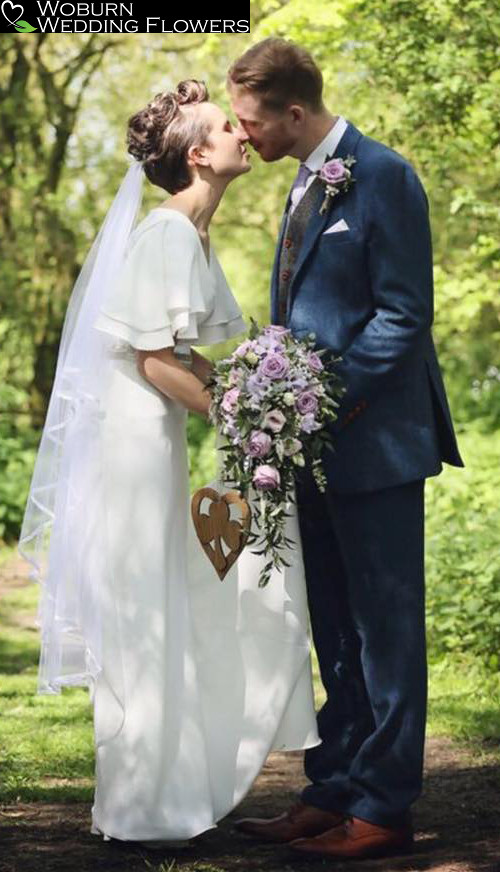 Soft Lilac shower bouquet and buttonhole for an outdoor ceremony at the Milling Barn.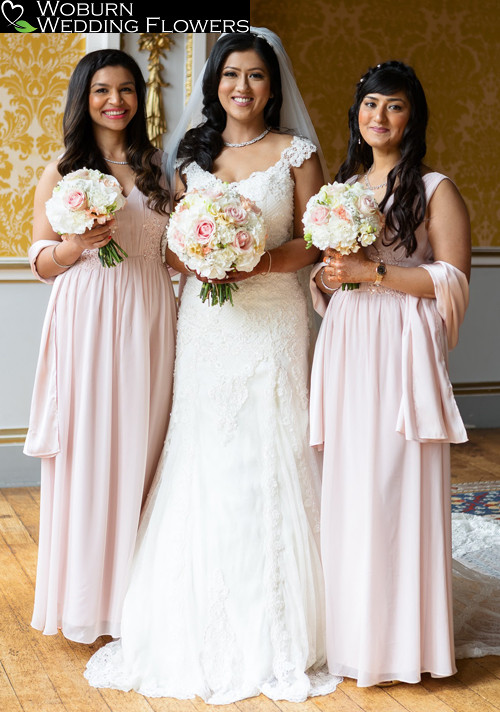 Foliage free massed flower bouquets at Wrest Park.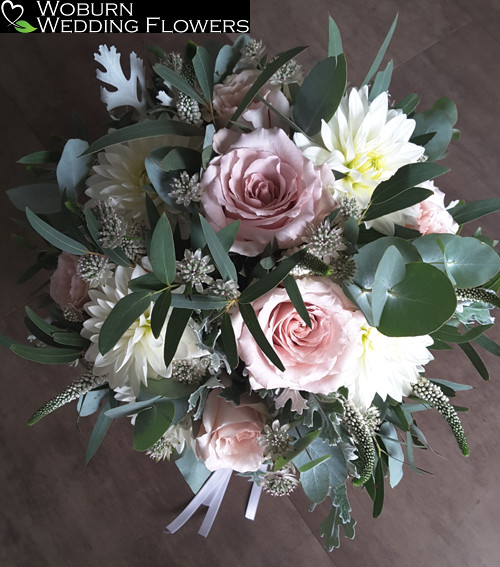 Summer bouquet of blush pink Roses and Dahlia.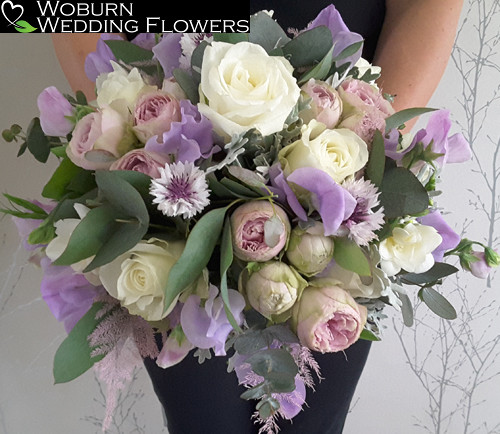 An English summer hand tied including locally grown sweet peas and cornflowers.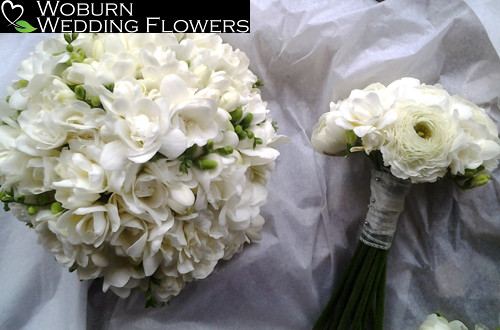 Freesia and ranunculus hand tied bouquets.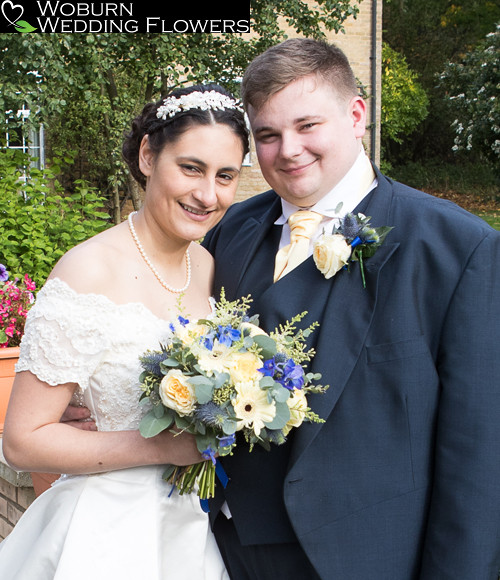 Lemon and Blue bouquet at Woodlands Manor.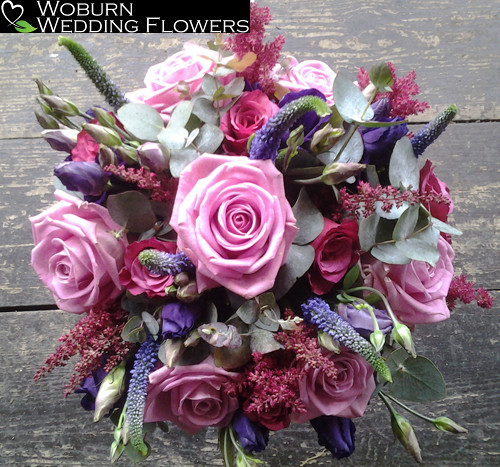 Rose, Astilbe and Lizzianthus hand tied.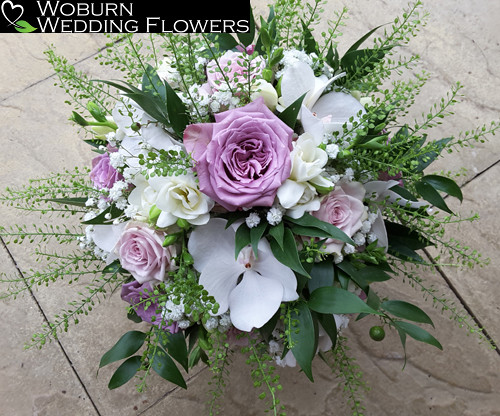 Soft Rose and Orchid hand tied bouquet.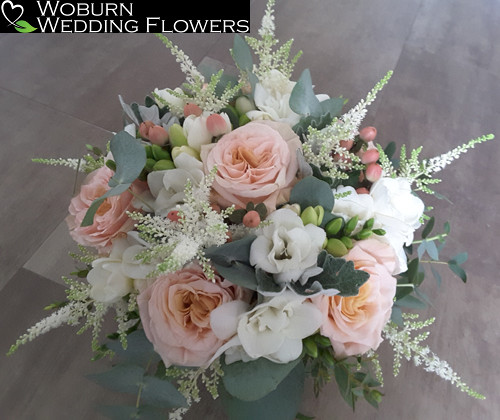 Romantic pastel Garden Rose bouquet.
Shower bouquet with Rose, Lizzianthus, Delphinium and Calla Lilly.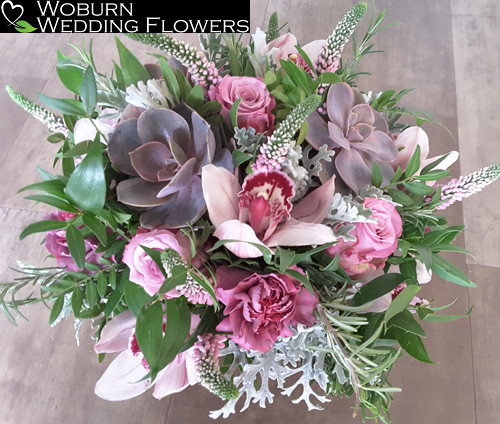 Textured hand tied bouquet with Succulents and Orchids.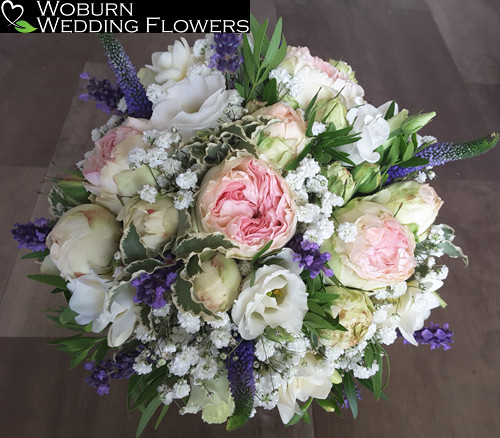 Summer garden bouquet.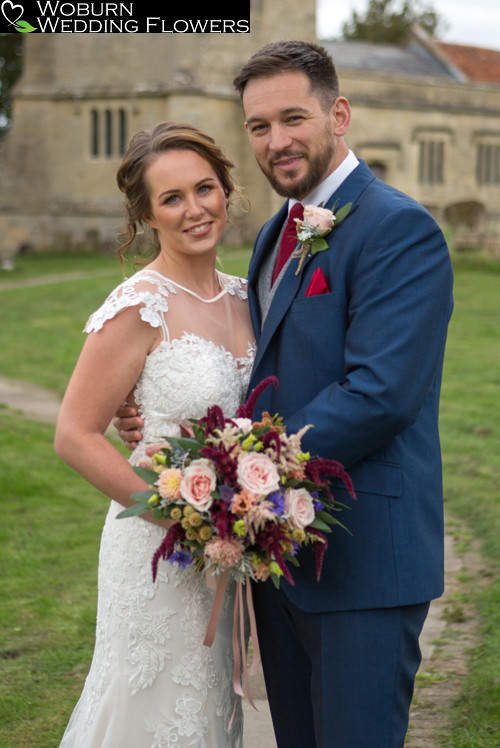 Autumnal textural bouquet and buttonhole at Furtho Manor Farm.
Dahlia and blush pink Rose bouquet.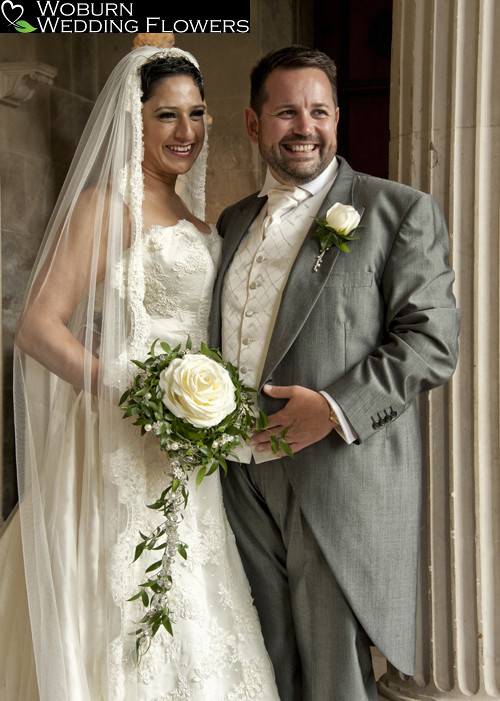 Carmen Rose bouquet in framework at Woburn Sculpture Gallery.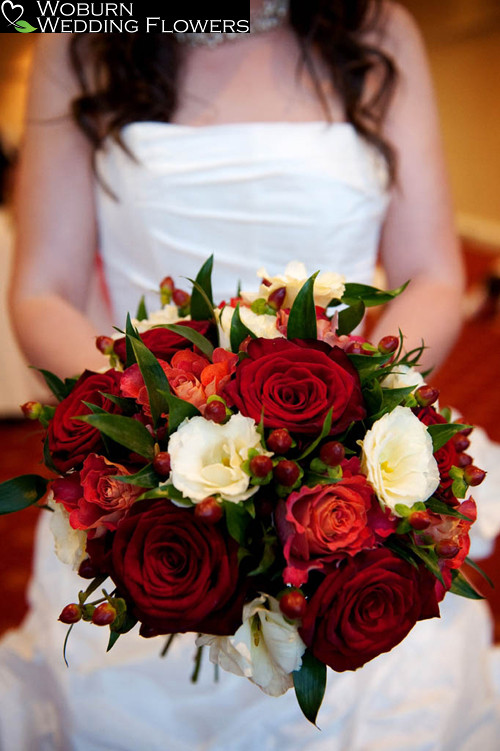 Rose, Lizzianthus, Hypericum and Freesia hand tied.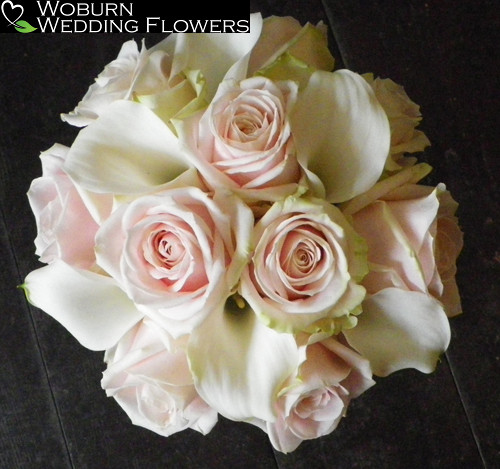 Rose and Calla Lilly hand tied.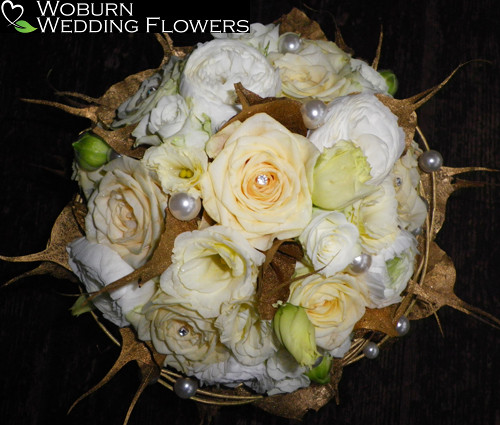 Rose, Lizzianthus with pearls and a gold leaf frame.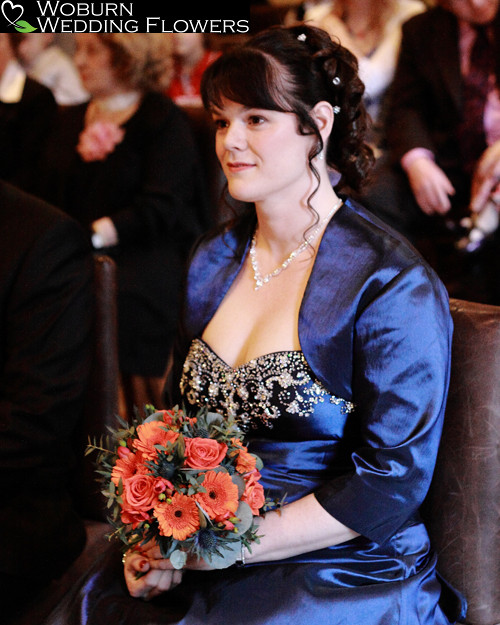 Autumnal Gerbera, Rose, Fresia and Thistle bouquet to enhance a blue wedding dress.
Neck flower garland.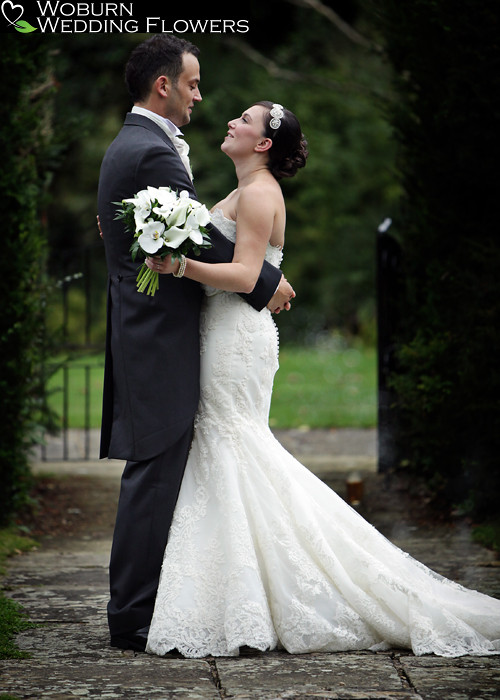 Calla Lilly and Orchid hand tied.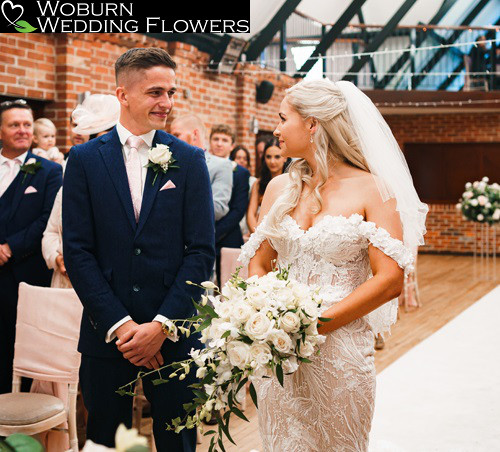 Gorgeous wired Rose and Orchid cascade bouquet at Eversholt village hall.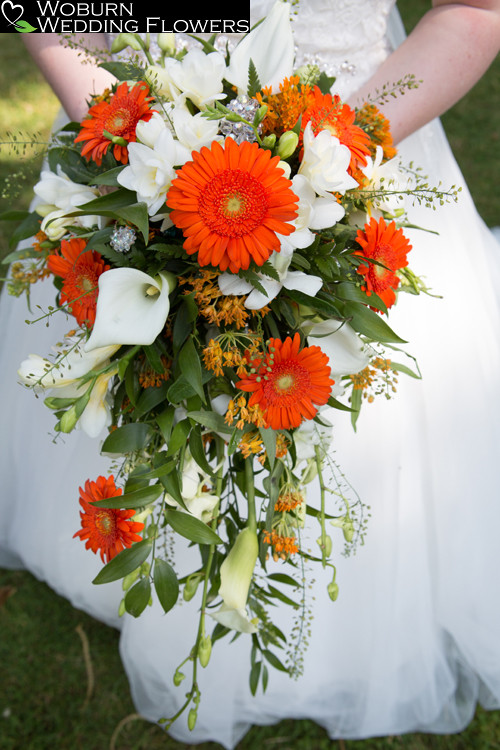 Orange Gerbera, Calla Lilly and Fresia teardrop bouquet at Woodlands Manor.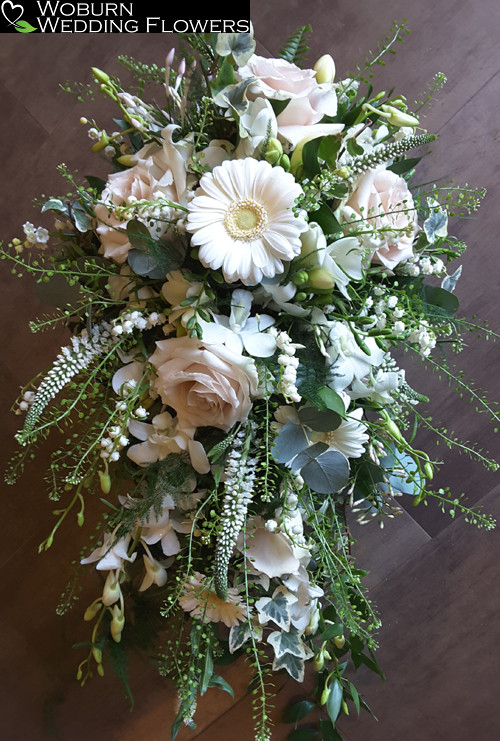 Soft romantic shower bouquet.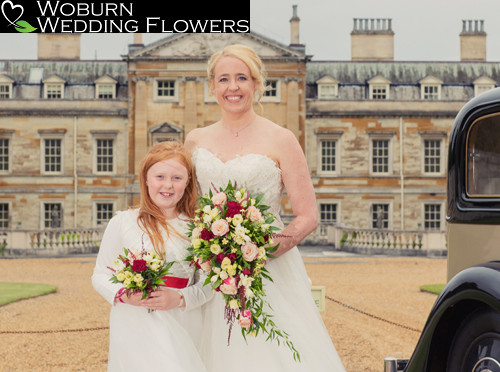 The bride is holding a classic shower bouquet with her flower girl at Woburn Abbey.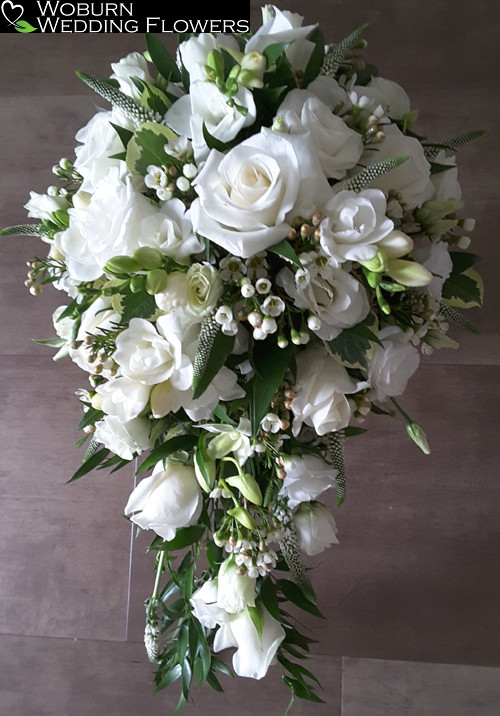 Classic white teardrop bouquet.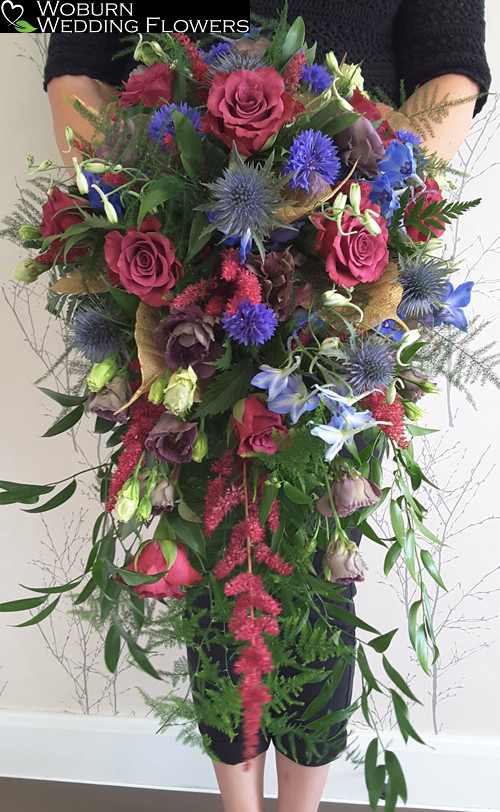 A richly coloured cascading bouquet.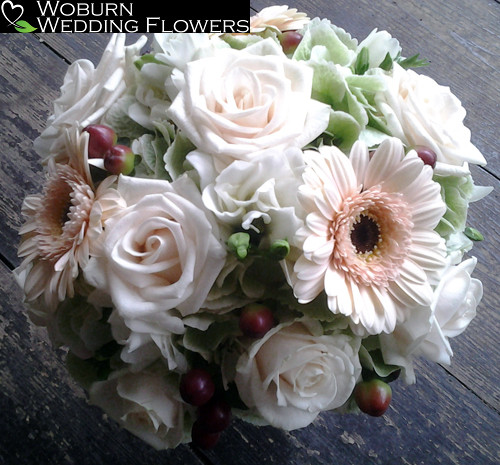 Rose, Gerbera, Hydrangea and Hypericum berries hand tied.